Thank you for booking a Virtual Game Show!
Here is everything you need to know about what will be needed to make this virtually the best event ever! Or the best virtual event ever. Or… you get the point.
ZOOM CONFERENCE CAPABILITIES
If I will be hosting the game, I will provide you with a Zoom link to share with your attendees. I will need someone from your organization to admit users from the waiting room.
If you will be hosting the game, you will need to make me a co-host. It is essential that the following settings are in place. (If you do not know how to manage these settings, please let me know and I will help you). Please note that these settings must be implemented on your account before the Zoom meeting begins.
• Screen Sharing: Enabled for host only
• Annotations: Disabled (at least for users)
• Allow participants to rename themselves: Enabled
• Breakout Rooms: Enabled
• Waiting Room: Recommended
• Chat: Enabled (I will control when and how users can chat during the meeting)
SHOW CUSTOMIZATION
There are several ways we can customize the show for your group. Here are a few, and the actions you'll need to take to help me make them happen.
What The Blank: In this game, contestants try to predict how someone they all know well (i.e. the boss, the principal, the guest of honor) will fill in the blank in a simple phrase. I'll need to have a brief Zoom conversation with the chosen person well in advance of the game.
Special subject areas: If there are special subject areas that you would like covered in the questions, let us know what they are well in advance.
Specific trivia questions: Email us a list of Q&As.
Family Feud Survey: Poll your audience in advance with Family Feud-style questions, and then see how well the contestants can predict how the group answered each one. There is an extra charge for this service.
PRE-SHOW PUBLICITY
We generally don't like to give our audience too many details in advance about what games will be played and how it will work. But here is some text you can use in your publicity:
Social Distancing: The Game Show is a fast-paced virtual event that brings people together, wherever they may be isolated, to forget their worries and focus on fun! Every round brings a new game; some are played by a few volunteers chosen at the start of the round, while others can be played by everyone at once. Whether you're the type who loves getting called on stage or the one who prefers to participate in the background, you'll love Social Distancing: The Game Show.
Here are some graphics you can use to publicize the show to your attendees. Click an image to open its full-size version. To download, right-click on the full-size graphic and select "Save image as…"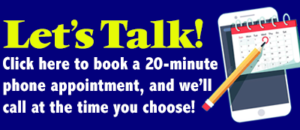 Search
Let's Keep In Touch!