It's a bingo game… It's a trivia game… It's TRIVIANGO!
TRIVIANGO! is a game that combines the excitement of bingo with the challenge of answering trivia questions. The bingo board is filled with words and phrases that answer questions posed by the host.
Know the answer, mark it down. Score a bingo, win some cash!
Accommodates up to 500 players at once.
Players join on Zoom using their computers, but they play on their phones.
Makes a great fundraiser!
Request More Info: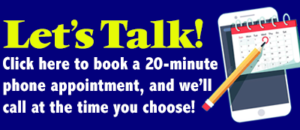 Search
Let's Keep In Touch!