What is Shul vs Shul?
Shul vs Shul is the newest virtual game show from Avi Frier, creator and host of Social Distancing: The Game Show
How can our shul participate?
Challenge another shul (or two) in your community (or anywhere in the world)*
Contact us to book Shul vs Shul using the form on this page or by clicking here.
We'll take it from there!
* Optionally, we can match you up with another shul that would like to play but doe not know who they should challenge.
What do you do once we book Shul vs Shul?
We provide graphics and text you'll use to publicize the event.
We offer a checklist you'll follow to get your members pumped up for the event, and to increase everyone's excitement during the event itself.
We'll set up the Zoom and host the event from start to finish.
How much does it cost to book Shul vs Shul?
We offer two options:
Single Event: for youth, adults, or families
One Zoom event, approximately 75 minutes.
$200 per shul for three shuls; $300 per shul for two shuls.
Double Event + Bonus: one event for youth, another for adults
Two Zoom events, each approximately 75 minutes. They do not need to take place on the same day.
Immediately after the second event, the winners of the first event face off against the winners of the second in a bonus championship round.
$350 per shul for three shuls; $525 per shul for two shuls.
Cool! How do we contact you to book, or if we have questions?
Simply fill out the form below…
---
Request more info: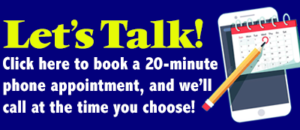 Search
Let's Keep In Touch!